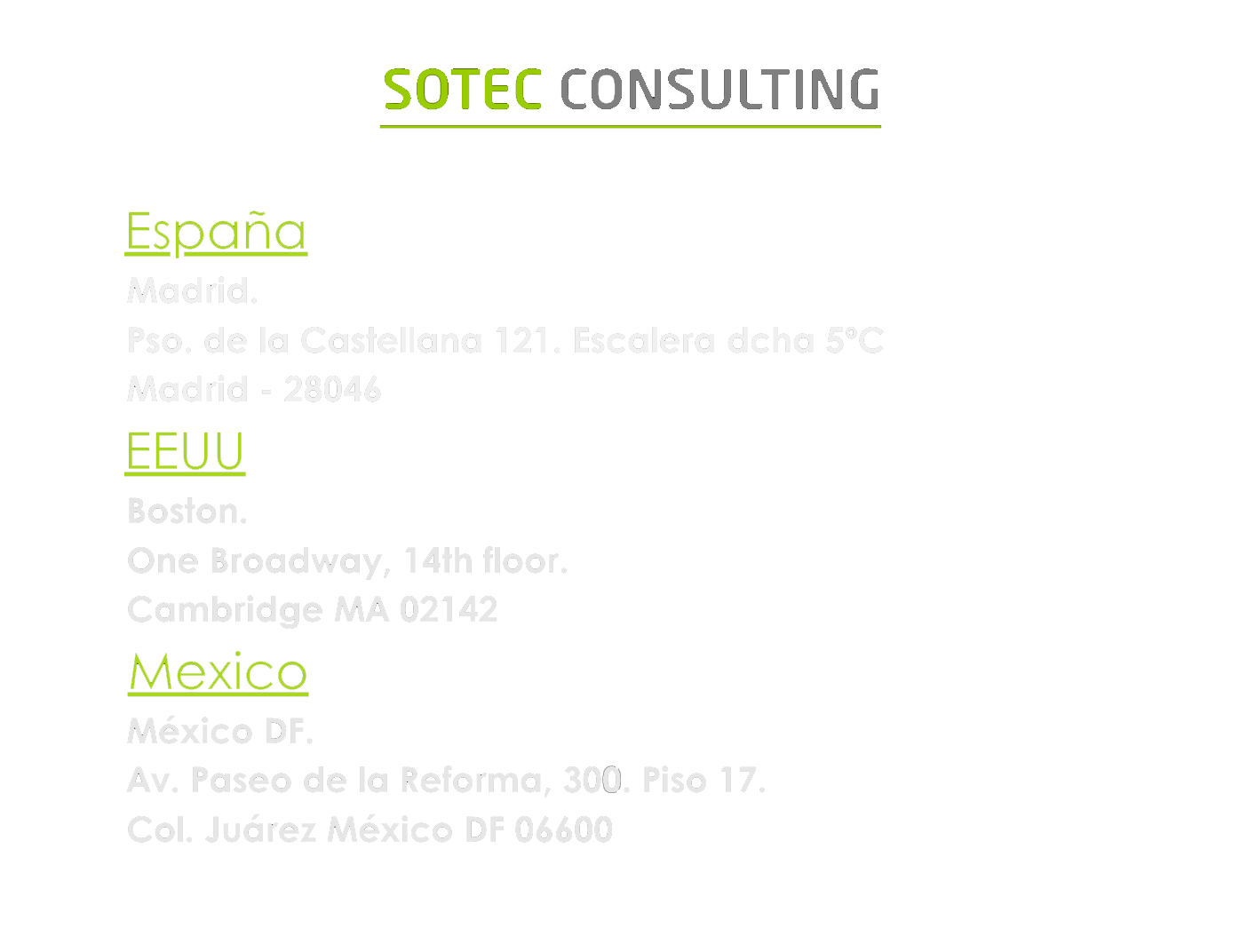 SOTEC

CONSULTING
Sotec Consulting is an IT consulting firm with more than 20 years of experience in the market, specialized in Information Technologies, strategic management and digital transformation. We are committed to innovation in providing our services in project management to the main sectors of business activity. We are looking for the excellence through talent and technology, with one goal: achieve the challenges of our clients.
• Compromise. We assume the objectives of our clients as ours. We are strategic partners providing experience and innovation.
• Specialization. We are experts in the development of customized solutions for companies based on their needs and objectives.
• Innovation. We innovate in the name of the client to guide their business to the latest IT trends , analysed every day in our R&D Observatory.
• Methodologies. We guarantee the success of our projects by making use of recognised market Best Practices and methodologies (ITIL – CMMi – AGILE).
SERVICES
In Sotec Consulting we listen to our clients, with the aim of increasing the competitiveness and making their digital transformation profitable, for this we work in a joint and innovative way. With a common goal, our professionals are at the forefront of the latest technologies and aligned with the corporate objectives of the companies that give us their confidence to accompany them in this important process. The innovation, therefore, is our principle to develop work together with our clients, offering them strategic consulting and transformation services, being technological partners and overcoming the challenges we face along the way together.



CUSTOMERS